Why Pakistan's win adds to the glory of sports all around the world
Wicket by wicket, a favourite was diminished. Wicket by wicket, the underdog arose. Yet again, it wasn't just a team that won. It wasn't just a nation's pride restored. It wasn't just redemption to the soiled reputation of a national team for no reason of its own. It was victory at its finest. It was victory at its best. 
Pakistan's victory over India surely shook a certain sense of favouritism, but perhaps that was the need of the hour and as the old adage goes, "cometh the hour, cometh the man."

The underdogs may have had a rough start to the tournament losing to their prominent arch-rivals, India, it sure did little to flinch the spirits of the team that aimed for nothing but victory. This triumph for Pakistan was as essential as it was for the world to remind them that uncelebrated teams can hoist a trophy too. That unfavoured teams, if played well, deserve to possess glory.
Now that we look back at it, it sure looks like a glorious affair. An international side that does not even hold the privilege to host games in its hometown, to play before their ardent fans, this win sure rejuvenates their meek existence. Pakistan has, comfortably so, capsized the likes of South Africa, Sri Lanka, England and India — all of which are the big boys in the league.

And if you think this victory came easy then you are mistaken. This was no easy win. Having to face the most formidable side in world cricket is in itself a haunting thought. Having lost the toss — and considering how vital it is when it comes to this particular sport — the odds were surely against the boys in green. The men in blue, however, seemed to have exhausted their arsenal trying to put a stop to the blitzkrieg that was Fakhar. His knock of 114 runs from just 106 balls, with a mind-bending strike-rate of a 107, was what set the podium for Pakistan to lift the trophy.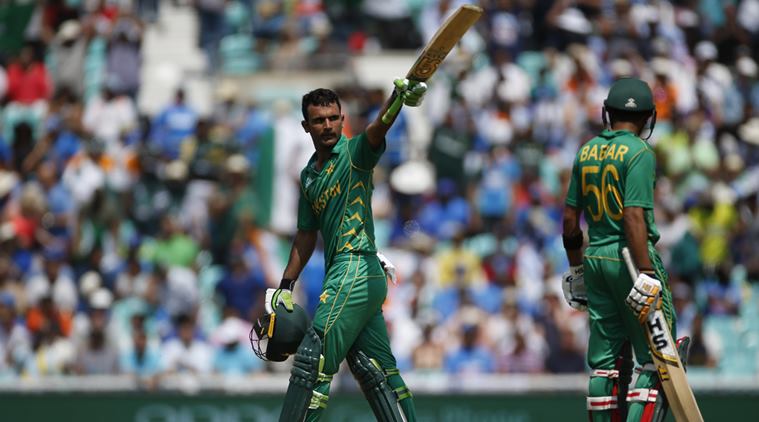 What made their ascent easier was Amir's early breakthrough, wrecking the lionised Indian top order to smithereens. It was just a matter of time when Hassan Ali was brought into the attack and the former-Indian skipper MS Dhoni had to kiss the title goodbye.

It would be harsh if the heroics of Hardik Pandya would not earn its fair bit of appreciation, but for all what it was worth, it was just a fight against a lost battle.
This win would not only go down in the history of cricket alone but would be remembered all around the world as one of the most memorable upsets on the sporting frontier.
The match riding in Pakistan's favour takes us back to that moment when Leicester City won the Premier League 15-16, and when Greece won the Eurocup in 2004. There is an endless array of such sporting events where, to the masses' surprise, the least favoured team won.
Amidst all the rage seering between nations that do not share a pleasant past, such a tournament finale was viewed with utmost scrutiny. Every move and every decision were either praised or lampooned by a bunch of know-nots sitting in front of the idiot box. But cricket, on the whole, is more than that, isn't it?
To sum things up, this Pakistani victory only rekindles hope that, in a game which is ill-famed to have been run by the hands of well-to-do nations, the lesser known teams can conquer the title.
This victory shows that when everyone puts you down, the only way out is up.